Article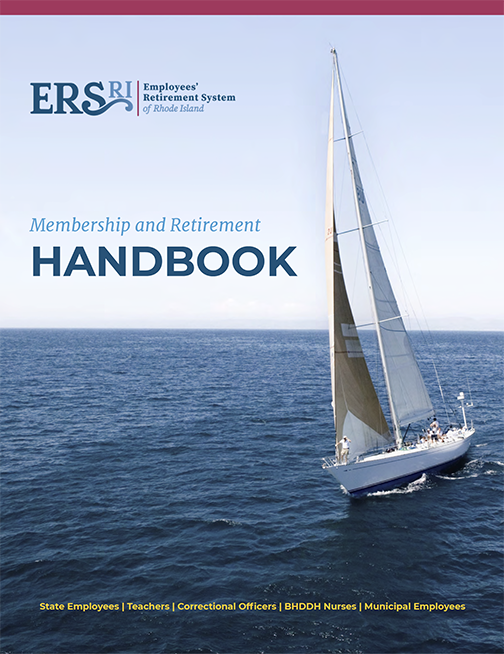 ERSRI's updated Membership and Retirement Handbook will help you navigate the features and benefits of your pension plan.
The information provided in this booklet is for Rhode Island state employees, public school teachers, correctional officers, state registered nurses, and general employees of participating Rhode Island units of the Municipal Employees' Retirement System (MERS). Topics covered include service, contributions, retirement schedules and eligibility, service credit purchases, benefit options at retirement, post retirement employment, and death and survivor benefits.
Download this valuable resource when you are considering retirement plans in your career in public service.

Your guide on your ERSRI Membership.
Note: Different retirement rules and regulations apply to public safety members, judges, State Police members, Central Falls and West Warwick Legacy Plan members, or for disability applicants. Please call the ERSRI Member Service Center at (401) 462-7600 if you are in one of these categories.