December 1, 2020
Winter / Spring Issue of Compass Available for Download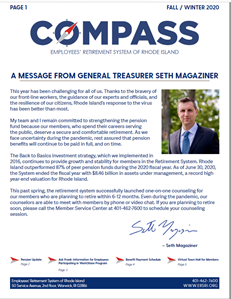 The Winter / Spring 2021 issue of Compass, ERSRI's member newsletter, is available for download.
The issue includes an investment update, a retiree COLA update, information on how to read your 1099-R, as well as information on how to update the beneficiary on your retirement account.
The issue can be read here.